FBA Business Broker
Dragonflip is the leading broker for
FBA brands.

Brokering & valuation
You need an experienced partner who can guide you through the complex process of selling a company? You want to achieve the maximum sales price and not waste time with dubious buyers?
Dragonflip is the first broker in Europe to specialize in the sale of private label e-commerce businesses. With our performance-based model, our goal is to get the best possible deal for your business.
In more than 50 company sales we have successfully guided our clients through the complete process. Most of our clients have never sold a company before and benefit from our experience and our holistic sales and project approach.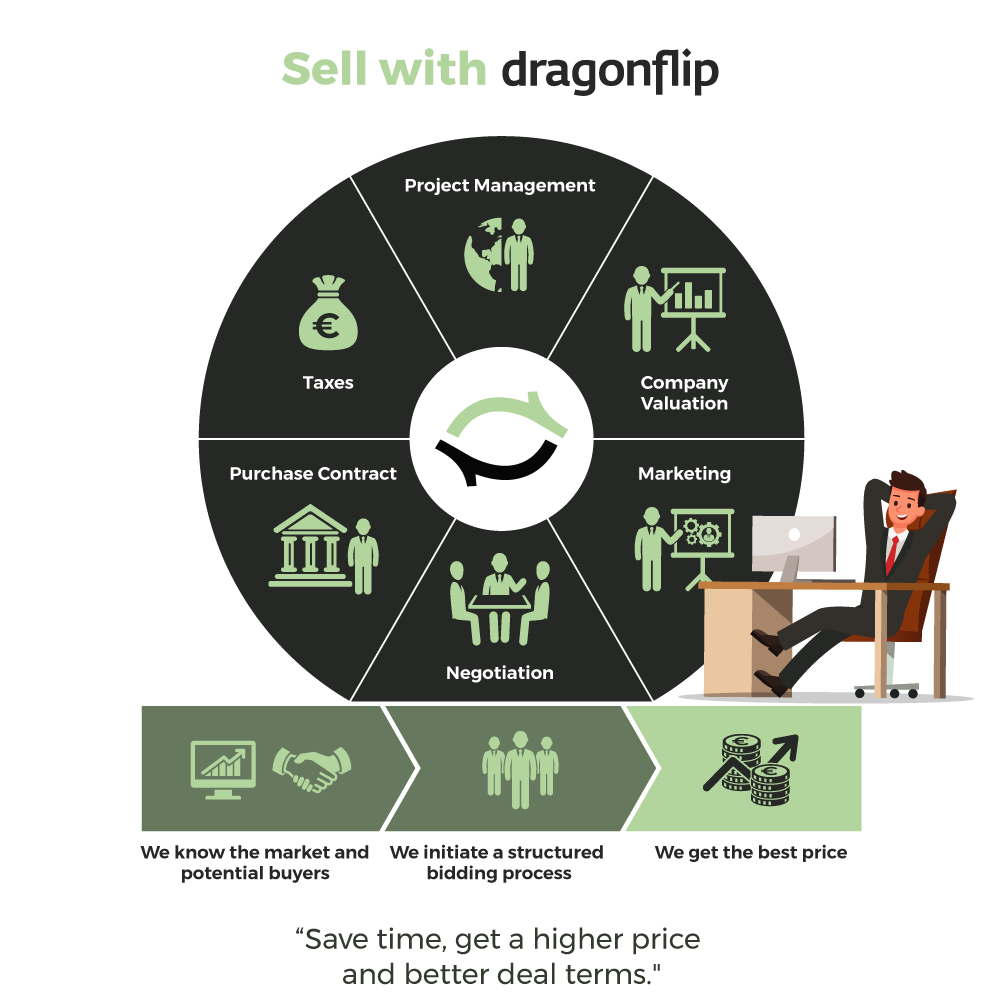 How your sale works
with Dragonflip
">
You haven't sold a company yet?
In this short video we give you all the information you need to know about selling via Dragonflip.
Advantages of selling with Dragonflip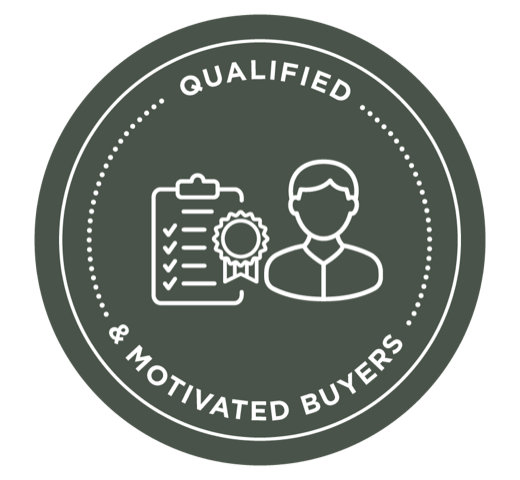 Qualified and motivated buyers
As one of a few brokers with a focus on e-commerce and Amazon FBA, we have the advantage that we know the market and the buyers very well. This enables us to address the largest possible group of interested parties and to achieve the best result for you through a bidding process.
Personal consultation
We focus on trust and personal advice! With a maximum of five sales mandates per broker, we ensure that you get our full attention. Benefit from our transaction know-how and our strong network of specialized lawyers and tax advisors.
No upfront costs = No risk
Our sole interest is the successful sale of your business. Compared to many other brokers, we do not charge hourly or flat monthly fees and work only on a contingency basis. This ensures that we act in the best interest of you.
SALE OF NATURE LOVE TO DOMUM
SALE OF NATURE LOVE TO DOMUM
Dragonflip advised the owner of the nutritional supplement brand Nature Love on the sale to the investment company DOMUM Unternehmer & Kapital GmbH in the context of share deals. Dragonflip was able to identify several prospective buyers in its own buyer pool within a short period of time and broker them to the seller.
DOMUM joins forces with the founders of the brands Nature Love, Natural Elements and Feel Natural under the newly founded Natsana Group. Extensive synergies enable Natsana to pursue a consistent internationalization strategy on Amazon. The new owners aim to multiply the brands' sales over the next five years.

SALE OF BIOCBD TO SYNBIOTIC SE
Dragonflip advised the owners of the BioCBD brand on its asset deal sale to strategic buyer SynBiotic SE. Dragonflip's team provided comprehensive support to the sellers during the sale process, including negotiation and deal structuring.
Lars Müller, CEO of SynBiotic: "With the acquisition of BioCBD we secure another very relevant player in the CBD market. In the coming months, we will adapt the strategy behind BioCBD and expand it into the leading marketplace around certified organic CBD and hemp products with various own brands."
After Hempamed, BioCBD is already the second acquisition Lars Müller has made via Dragonflip.
Sale of a top 50 Amazon retailer to German FBA consolidator
Dragonflip assisted the owners of one of the leading electronic products brands in its sale to a strategic buyer in a share deal. Dragonflip's team provided comprehensive support to the sellers during the sale process, including negotiation and deal structuring. The parties have agreed not to disclose the exact details of the transaction.
In the course of the swift negotiations, the seller's purchase price expectations were not only achieved but even far exceeded. In cooperation with a renowned law firm from Berlin, Dragonflip also advised the seller on all corporate law issues.
How can we help you?
Calculate your company value now
With our calculator you can get a estimate of how much your business is worth in just a few minutes.
The calculator is 100% anonymous – we do not store any data.
Book a free consultation
If you are interested in selling your business, please do not hesitate to contact us. In an initial, free consultation, we will be happy to answer all your questions and plan the next steps to your successful exit together.