We prepare transaction documents, identify potential investors, and guide entrepreneurs throughout the entire M&A (Mergers and Acquisitions) process.
THIS IS HOW WE SUPPORT YOU IN THE BUSINESS SALE PROCESS.
Selling your company can quickly become complex. We have successfully completed a multitude of transactions in the eCommerce and digital sectors.
From our experience, we have learned that entrepreneurs need more than just a business broker. That's why we see ourselves as M&A advisors, coaches, and sparring partners, guiding you successfully through the process.
We assist D2C, Amazon, and multichannel companies in the successful sales process
In an initial non-binding consultation, we exchange information and documents, create an indicative business valuation, and discuss your expectations and goals.
We prepare the marketing process, which includes creating transaction documents, preparing the data room, and compiling an investor list. Our investor pool consists of over 2,500 potential investors.
We reach out to the identified investors and coordinate discussions and processes. This includes initial management presentations and obtaining confidentiality agreements.
We coordinate the process, negotiate letters of intent, and provide advice on deal structuring. This includes assistance with due diligence.
After identifying the optimal buyer, the purchase agreement is negotiated and signed. Here, too, we provide advisory support, and if needed, we can recommend either your M&A attorney or one recommended by us.
ADVANTAGES OF THE SELLING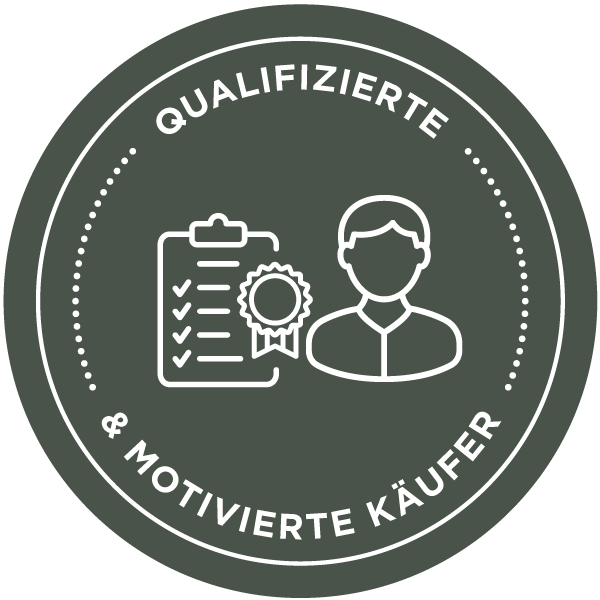 QUALIFIED AND MOTIVATED BUYERS
As the only M&A advisor in Europe with a focus on E-commerce and digital companies, we have the advantage of knowing the market and buyers like no one else. This allows us to reach the widest possible audience of potential buyers and achieve the best results for you through a competitive bidding process. Our network includes more than 2,500 buyers specializing in the E-commerce and digital sector.
PERSONALIZED CONSULTATION
We believe in trust and personalized consultation. Every business owner receives our full attention. All our staff are M&A experts with a proven finance background. Benefit from our transaction know-how and our strong network of specialized lawyers and tax advisors.
Do you know how much your eCommerce business is worth?
The calculator is 100% anonymous, and we do not store any data.
If you're interested in our services, please don't hesitate to contact us. In an initial, non-binding consultation, we'd be happy to answer all your questions and plan the next steps together.
We are the leading European M&A advisor for E-commerce and digital companies. Since 2017, our mission has been to successfully connect buyers and sellers and create a win-win situation for both parties.
As a seller, we help you achieve the best selling price for your company. At the same time, with Dragonflip, you have an experienced partner for negotiation and purchase agreement discussions by your side.