How Can I Make My Amazon FBA Business More Valuable to Buyers?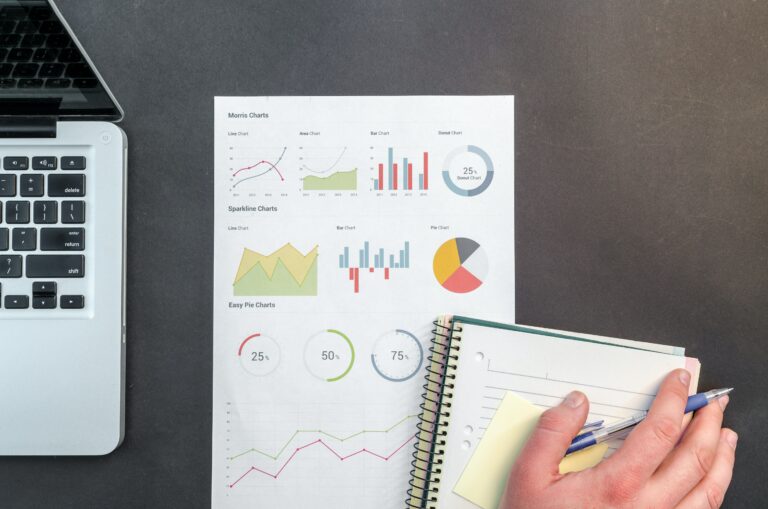 There's been a lot of buzz in recent months about the incredibly hot seller's market some industries are experiencing. You've likely heard of outrageous real estate bidding wars or known someone that has sold their eCommerce business to an aggregator for a nice chunk of change.
Maybe that inspired you to inquire about selling your own Amazon business. But instead of wasting your time with lowball offers and noncommittal buyers, you decided to do it the right way and consult a reputable FBA business broker like Dragonflip to see how much your private label brand is really worth to serious prospects.
Unfortunately, the valuation results weren't great at this moment in time. You know the potential for profit is there, so what can you do to help make your business more valuable?
In this case, making a concentrated effort to grow your business and develop more efficient and effective operating systems will most certainly pay off. Here are three areas that you can start improving right now as you work toward increasing your Amazon business valuation.
Your Product Catalog
To successfully sell on Amazon, you need a winning product and a secure supply chain — and not one or the other. Both are equally important. This can be a real battle in and of itself, but if you don't have a product that people want and its quality is poor, your revenue and reviews will absolutely suffer and get you nowhere.
But here's another kicker — once you have that star product and reliable sourcing, it's time to do it all over again. There's a real need to diversify your products on Amazon. Not only can it help your bottom line, but it also reduces your risk to buyers. If your lone (albeit successful) product is constantly at war with other top brands, this can still scare off buyers as your once stellar sales and ranking could be gone in the blink of an eye.
Having one successful product may work for some merchants, but for many it's not a sustainable approach as competition continues to climb or, as the pandemic has illustrated, unexpected supply chain issues arise. It can be as simple as adding a few complementary products to your brand or having offsetting seasonal offerings so when demand for one product dies down, the other picks up the slack. Using an Amazon market research tool like eComEngine's MarketScout can help you make smarter inventory decisions whether you're looking to add one product or several to your catalog.
Your Inventory Management
Let's take a closer look at your inventory. What system are you using to manage your FBA orders, shipments, and suppliers? If you're crunching the numbers on your own spreadsheets or relying on various Seller Central reports, how is that going? Do you regularly carry too much? Too little? Having the number be just right is crucial, especially with the new restock limits by storage type rules for FBA.
Bad data can be costly, probably now more than ever before. And not only that, when you're preparing your business for purchase, you need a system that someone else can quickly make sense of.
If you're routinely running into inventory problems (your IPI score is a good indicator of this), Amazon FBA software can be very effective in streamlining your inventory management, reducing errors, and maximizing profits.
With eComEngine's RestockPro Amazon FBA software, you can:
Get fast and accurate restock suggestions
Track POs and shipments
Print FBA labels and stickers
Manage local inventory
Track suppliers and see lead times, min/max QOH, and more
Build and break kits
Having your financial house be in order is always important, but it's downright imperative when you're looking to sell your store. Prospective buyers will be quick to walk when your house is in disarray.
Your Product and Seller Reputation
Buyers want to trust in your business in the same way that shoppers do. On the Amazon marketplace, customers convey that trust in your business through product reviews and seller feedback. This is your product and seller reputation and everyone — buyers included — is keeping an eye on it.
That being said, getting more feedback and reviews can quickly become a full time job if you let it, and we know you don't have time for that. Plus, there are these review statistics to contemplate: 73% of consumers only read reviews posted in the last month, and close to 48% of them would consider using a business that has fewer than 4 stars. So, not only do you need to get more reviews, you need a steady stream of recent and relevant ratings to better connect with customers and keep up with Amazon's algorithm.
But how in the world do you do that? Well, here's another statistic worth knowing: 72% of people who were asked to write a review successfully followed through with the request. This is encouraging and an easy task to complete — when you're armed with the right tools, at least.
Amazon feedback software like eComEngine's FeedbackFive can automate the asking process for you by sending Amazon compliant feedback and review requests on your behalf.
Plus, with FeedbackFive's built-in feedback and review monitoring, you can keep a close eye on your product and seller reputation. And once you have more feedbacks under your belt, you can use what was said to improve your product catalog, identify possible supplier issues, and perform market research (sound familiar?). The software also sends automated alerts to let you know when ratings have been posted so you can take action much faster. The Amazon marketplace is as fast-paced as they come, and you have to keep up!
Set Your Business Up for Success
Successful FBA businesses continue to be in high demand. However, buyers aren't looking for assets with a lot of risk or labor involved. If you're looking to increase your valuation, focus on reducing these two factors while also improving key areas of your business. More often than not, becoming more efficient goes hand-in-hand with becoming more effective. With the right Amazon FBA software in your hands, you can accomplish both!