The Value of High-Quality Product Photos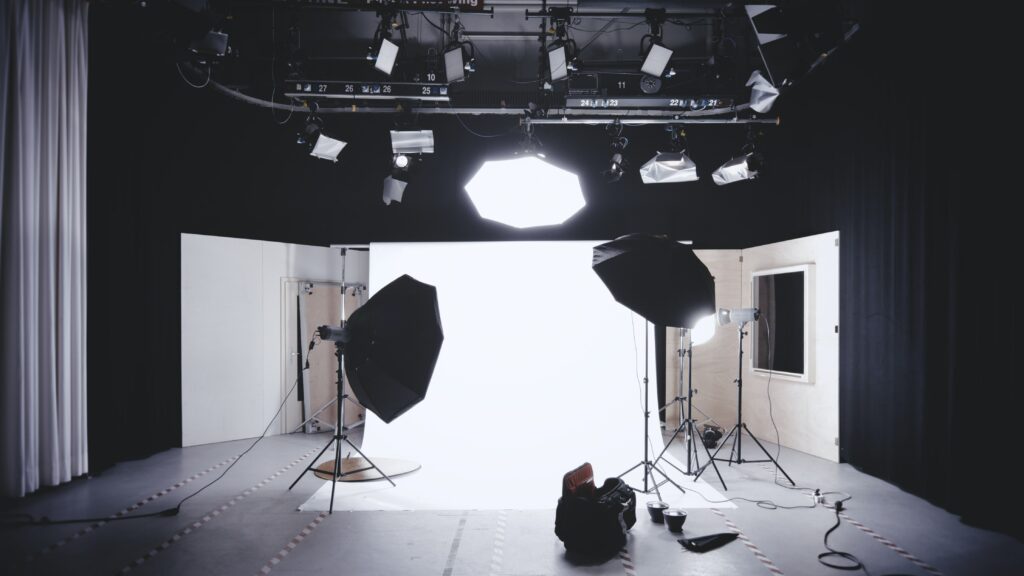 Does your product images make visitors on your website click "add to cart" or do they move on to the next brand? Improving product imagery for ecommerce product listings can help you increase conversion and close more sales. If you're trying to increase sales, high quality images of your products are imperative! Here are a few reasons to revamp your product photography for your product listings.
In the U.S., 76% of adults shop online, and 25% of online shoppers make online purchases at least once per month. Aren't we all trying to capture more of that market? Your brand's product images could have a huge impact on the success of your listing.
The benefit of eCommerce is it allows you to reach a broader market without location limitations. But you also must entice people to purchase your products without seeing them in person. The online shopping component is what makes product photography for online sellers essential to their success. Without high-quality photos, why would a shopper have trust in your product?
The photographs on your listings are your opportunity to sell the features of your product, build brand loyalty, and showcase your company as a professional, trustworthy leader. You don't want to decrease your value just because you are not taking advantage of quality images.
There are many reasons why having professional photos is essential. Let's break down the top reasons below!
Present Yourself Professionally
Your website and listings online are the digital storefront for your ecommerce business. Unfortunately, you don't get to physically greet your shoppers in person to convince them you're an authority in your market. The media assets on your website and listings set the stage and paint the picture that give visitors a first impression of your brand.
Avoiding common product photography mistakes ensures your listing has a professional feel and style to it. Professional product images showcase your business seriously. Shoppers are more likely to purchase from you if you provide them with media that builds trust!
Build Trust and Purchase Confidence
First impressions truly are the greatest impression made. It's one opportunity to set a long lasting and strong opinion of your brand. So just imagine if you were to visit a listing and the first image on the listing is low-resolution, badly lit, off angle, and overall a misinterpretation of the product. How does that make you feel about the company?
Clear, quality images help create trust with your shoppers. When they can easily understand what they're getting, they trust the listing. They understand you're not attempting to hide something behind the low-quality photos.
Provide Quick Product Information
Detailed product descriptions showcase the main features, but it's often difficult for customers to visualize the item being described with text only. Photos help shoppers fully understand the product features and reconcile what they read.
A clear, high-quality image gives consumers thorough information on the product. They can visually understand the color, pattern, style, shape, features and quality of the product with a quick view. Visually assessing the product lets them soak in the information much quicker than reading the product description.
Viewing the photo assists the customer in doing an initial check to review if the product is a match for what they are searching for. If someone needs a specific modern faucet to match a kitchen style, a quick view of a photograph of a rustic farmhouse-style allows them to see that is not the right fit.
Showcase Product Quality
Even if your product is a great fit for your customers, you still need to convince them to click "add to cart" and complete the purchase. Your customer needs to be shown that your product is better than what else is on the market.
They want to see that your hand-carved trinket is of great quality, durable, and long-lasting. Your photos can show them that your product addresses all the product needs that they are searching for. Pictures allow you to visually showcase everything about your product's quality.
Brand Reinforcement
Taking consistent, professional, unique images of your products help support your branding efforts. The professional photoshoot allows you to get similar shots with consistent lighting, backgrounds, and other elements to make the photos look cohesive, which is key for omni-channel marketing as well.
Professional photography also helps you showcase your brand's voice. If you sell pet products, you might show your quirky side with fun furry models in the images. If you are an apparel brand, you can speak brand voice through the other clothing and accessories they are wearing.
Allow Shoppers to Understand What They Are Purchasing
Yes, we all want to sell and move as much inventory as possible. But you also want to make sure returns are as low as possible. Processing product returns takes a large amount of time, which also costs you money in labor costs as well as the lost revenue from the purchase that didn't happen.
Ecommerce sales result in much higher return rates: 30% of products purchased online are sent back and returned, which is much higher than retail stores (8.89% return of products). Of those products returned, 22% happen because the product looks different in person than it did in the photos.
To decrease returns, you want to ensure your customers understand your products and have a realistic expectation about your products so they can buy with confidence. Offering clear and a variety of images for your shoppers is imperative. Those accurate angles and correctly lit images of the product can reduce your return rate, which will increase revenue and allow you to spend time on other tasks.
Encourage Sharing
The great part about having clear and concise images that are unique and engaging on your listings is they have a lot of other uses, such as on your social media. Dynamic photos are great for promotion on Instagram, Facebook or other social platforms since it focuses so much on the visual.
When you share your product images on your social media profiles, you allow them to be available to your followers to engage and share them. This can have a great domino effect of influence on their networks. This additional exposure may bring new visitors to your listings and website. Another great opportunity is offering the ability to share their purchase from your website to shoppers' personal social media pages. Allow them to show excitement for their new purchase!
The key point is shoppers won't share poorly created images. If you want to increase your opportunity to receive shares, you need professional-quality, visually appealing images that speak to shoppers.
Improve Sales – Create Brand – Build Trust
There is nothing but positive ROI on having professional product images on your Amazon listings, website and social media accounts. Overall, having a brand built behind premium images will increase overall monetary value and brand equity across marketplaces.
If you are in search of quality product photography there are many product photography studios to choose from. If you are in search of a product photography agency that understands branding, conversions and creating emotional connections with your images, contact our partner Results Imagery; one of the leading Product Photography agencies.